Holiday Countdown… 3 days till Christmas (+ Festive Giveaway)
The Star is one of the great Christmas symbols. It has traditionally been associated with the spirit of the celebration and thus, it is featured prominently in our decorations during holiday periods.
The Christmas star stands for high hopes and ideals, a hope for a good fortune and to reach above oneself. It is also believed that bring tidings of great joy.
Our wish for this Christmas is to find your light to guide and show you the right path to travel in life as the holy star appeared miraculously in the sky and showed the way to the Magi to find the newborn king...
We feel really thrilled that only 3 days left to Christmas. In our today's countdown we are hosting Angel and her Night of Bethlehem card:
Angel is a mom of two. She is a piano teacher and she is a thrilled paper crafter/ scrabooker for many years.

Check our below Angel's supplies for this card and visit her blog for more crafting ideas!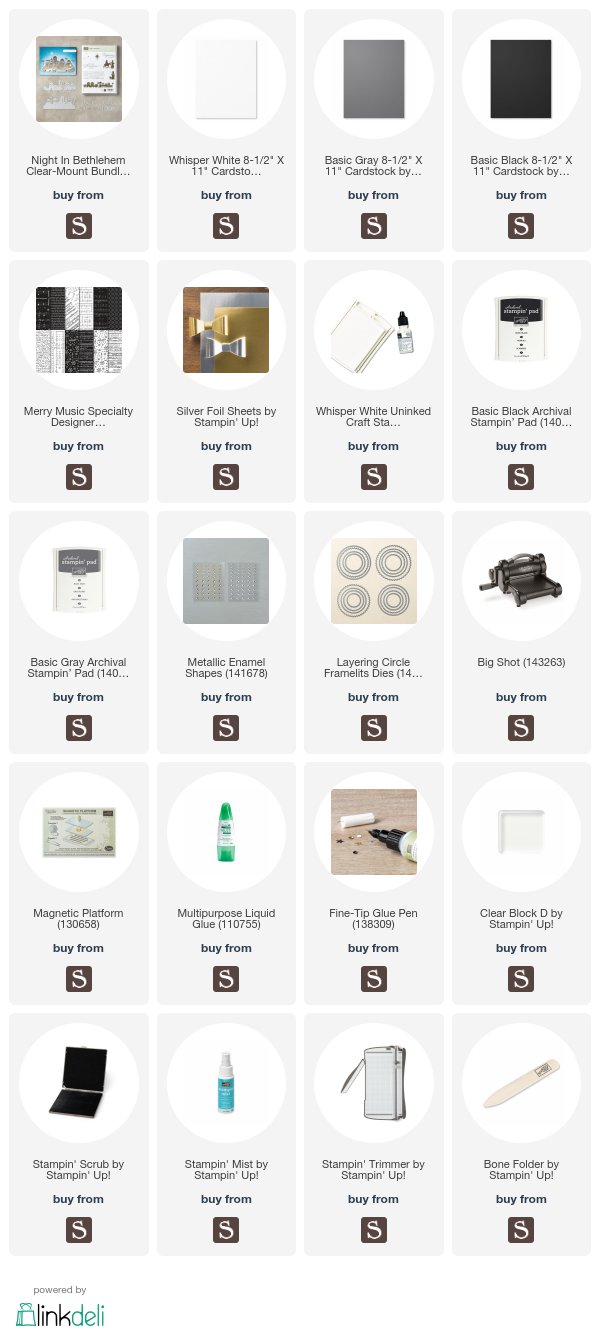 Our GIVEAWAY is running, so don't miss out on it!
Have a great festive Friday!
The Linkdeli Team!