Holiday Countdown… 4 days till Christmas (+ Festive Giveaway!)
Red, green, silver, gold, blue and white are all colors associated with Christmas. Traditionally, especially for the West, red and green are the most popular and both hold a deep meaning with roots in religious traditions and customs.
Red symbolizes the unconditional love which should prevail in relationships. It is also a bright colour, which means joy and thus, it represents Santa Claus and the spirit of Christmas.

Green is the colour of holly which maintain its colour even in severe winter. It gives us hope that the cycle of life continues and thus, it symbolizes the true meaning and worth of life.
Can you imagine Christmas time full of other colors? We can!! Read below!

4 days till Christmas
Only 4 days left until the big day and today, we are counting down with the team of A Jillian vance design and a rock Christmas card created by Ardyth. Ardyth, inspired of the white snowflakes, the dark winter sky and the traditional festive red, give us tips for last-minute Christmas Cards.
Here is her awesome card
and here are the product she used to create it: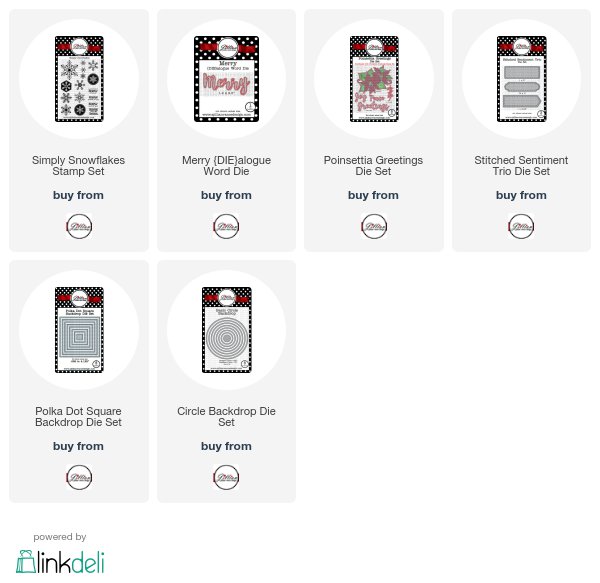 Be inspired of her designs (check out her blog for more cards ideas) and make your own combinations to create a unique card.

Don't forget to join our giveaway where we're giving away a great gift!

We hope you have a colorful festive day!

The Linkdeli Team!