Holiday Countdown… 5 days till Christmas (+ Festive Giveaway!)
There are many legends that attempt to tell the history of the Christmas stocking tradition.
One such legend says that many years ago, St. Nicolas helped a poor family by throwing gold down a chimney, which landed in their stockings hung by the fireplace to dry.
This St. Nicholas' compassionate act helped the family lived happily ever after and led to the custom of children hanging their stockings, eagerly awaiting gifts from the Saint.
What will you St. Nicholas put in your stocking this year?

5 days till Christmas

In today's Holiday Countdown, we are thrilled to host Jenny Lord and her awesome Stocking Stuffer ideas for children.

Jenny is a proud mum of three. She has been working as a midwife for many years and now, she is working more as a blogger and advisor.

Here are a few ideas that Jenny suggests for your stocking stuffer gifts.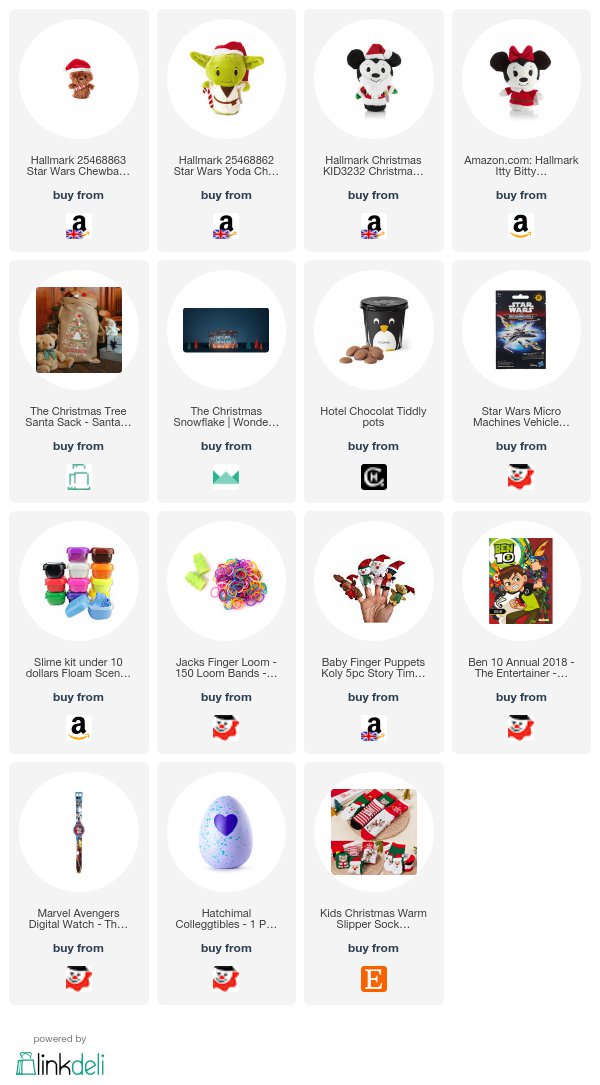 Need more gifts? Explore our festive GIVEAWAY below:
Have a great festive Wednesday! Only 5 left...
The Linkdeli Team