You may have heard that Christmas is only for children, for that little people who still believe in Santa's existence, in jingle bells and in Christmas magic!

Well, that's not necessary true. Everyone can feel the spirit of Christmas but on one condition... to let himself see the word through the eyes of children!
Children see magic and joy everywhere. And when happiness doesn't exist, they create it with their imagination, with a smile, a touch, a glance, with all their senses...

This Christmas seek for the child inside you and find the beauty of every simple moment... it can be a hot coffee in Christmas morning, a sudden hug from a kid, the jingle bells sound from the corner, a snowflake on your hand...your smile!
Christmas is inside you...it is inside us all.
6 days till Christmas

And what a better way to bring out your inner child again than to make your own festive ornaments.
Today, we are celebrating the 6th day until Christmas with a talented crafter, Rebecca Keppel and her funny felt penguins.
Rebecca is a member of many design teams and she loves scrapbooking, glitter and felt ornaments, like the one she's sharing with us today.

If any kids around, ask them to help you and make all together that adorable felt penguin ornament.
Check out the supplies Rebecca used and enjoy it!!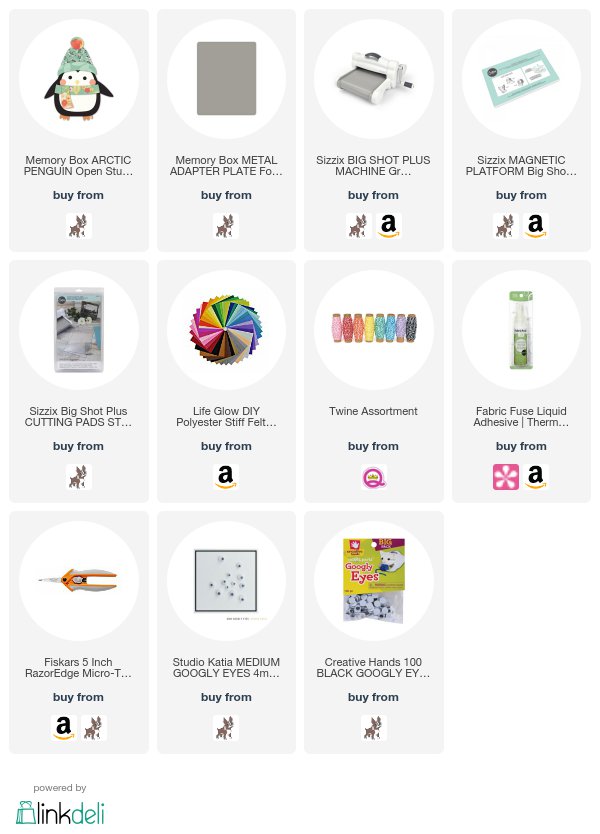 Follow our countdown posts and don't forget our giveaway! It is still running...

We are getting closer and closer, people!
The Linkdeli Team!