Holiday Countdown… 6 sleeps to Christmas (+ Festive Giveaway!)
We are getting closer and closer to the Christmas holiday and our to-do-it list before the Christmas release is mercifully shrinking.
The houses have been decorated, the gifts are already under the tree, the Christmas Eve menu has been organized and children are counting down to the last day of school before the holidays.
Now, it is time to craft the last minute festive cards for the presents under the tree and write down the warmest wishes for the people we love the most.
6 sleeps to Christmas
According to the official countdown of Santa, we have still 6 sleeps to Christmas and if you are seeking for a last minute inspiration for your cards, you are in the right place.
Tonight, we are hosting to our countdown Sanna Lippert and her impressive Christmas cards.
Here is our favorite, a pop up card but feel free to visit her blog to discover more festive ideas.
Sanna is a scrapbooker, a card maker and a paper crafter in general and she loves to mix various techniques to her crafts.
Here is the supplies she used for that card: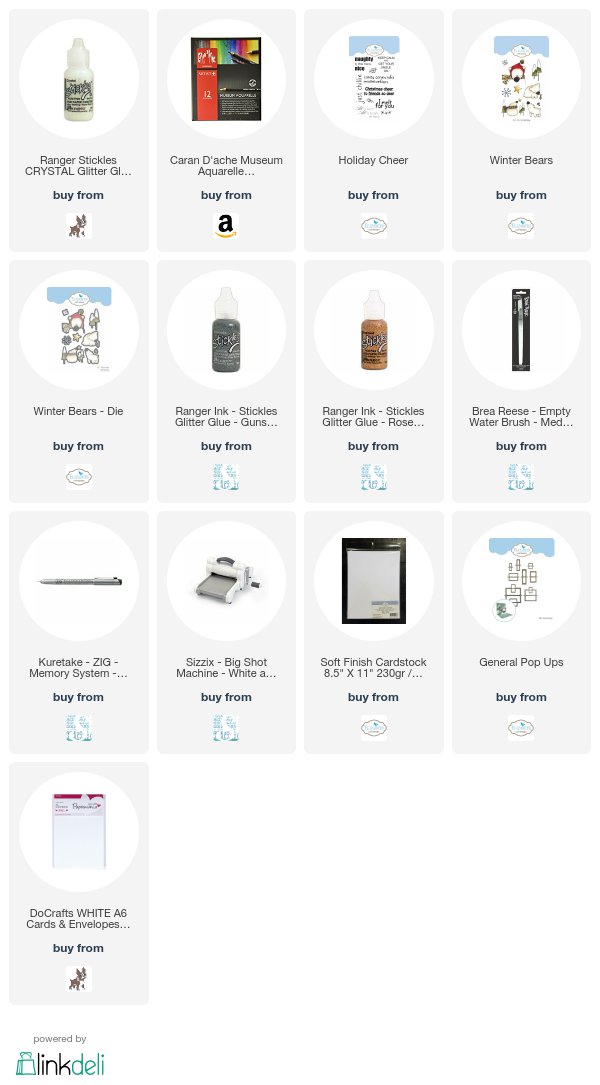 Little white bears are cute, aren't they?
Have you joined our giveaway yet?
Hugs,
The Linkdeli Team