Holiday Countdown… 9 days till Christmas (+ Festive Giveaway!)
Have you ever wondered how Santa's sleigh flies? How can only a few reindeers manage to raise the sleigh, Santa and all these presents? And, really, can reindeers fly?
The answers to these questions are already in your heart, where the true spirit of Christmas lies.
It only remains for you to...Believe!
Only if you truly believe, you can see Santa's sleigh at Christmas Eve and hear the sweet sound of his bell.. So, this Christmas, hold your beloved tight and say loud "I believe"...
9 days till Christmas
We are in the final straight before Christmas (yieee!!) and we are really excited about it.
Today, we are counting down to Christmas with Gale Thompson. Gale is a proud mother of two, a national award winning writer (!) and a craft fanatic!
She is participating to this countdown with a lovely Jinglin' Bell Card, a wonderful symbol of Christmas spirit.
Here is the list of the products she used for her card. Click on the images below to be supplied with what you need for your creation and get started: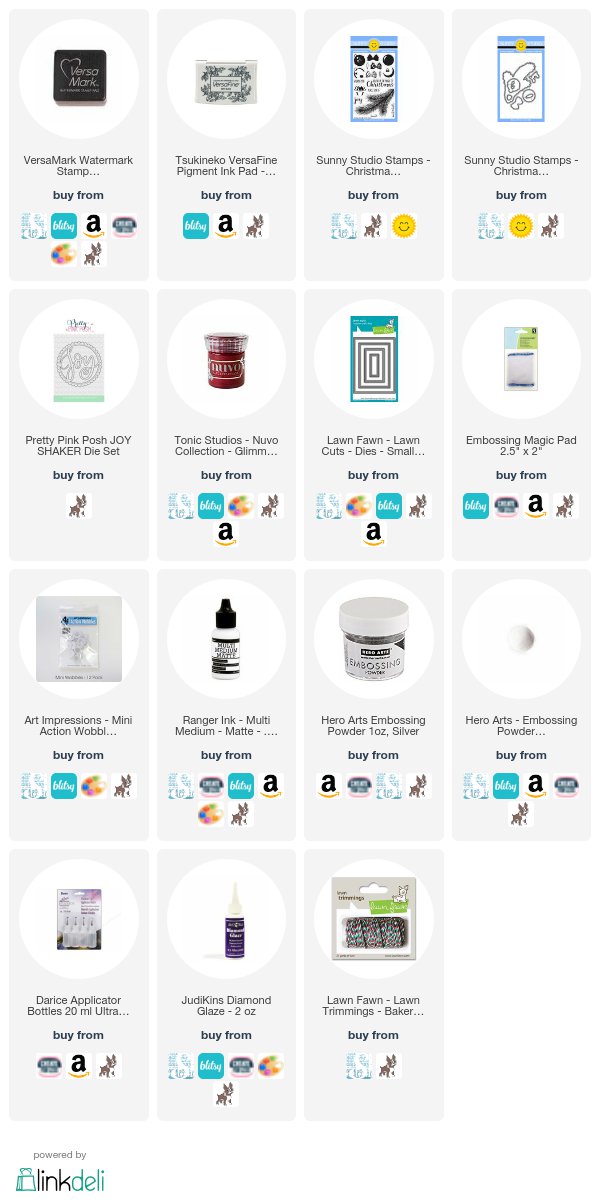 This bell looks so real, doesn't it?

Enjoy your weekend with friends and family!!
Hugs,
The Linkdeli Team!